Our Insurance Partners
Kroeker & Kroeker has partnered with the following companies to bring you outstanding coverage and customer service for all of your insurance needs.

The Farmers Mutual story has been one of continued success and growth since our founding in 1891. For more than 100 years, we offered insurance only in Nebraska, eventually growing to our current position as the leading Nebraska-based insurer of homes, farms and automobiles in the state.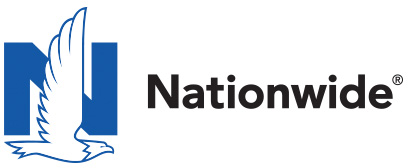 Over the last 85 years, Nationwide has grown from a small mutual auto insurer owned by policyholders to one of the largest insurance and financial services companies in the world, with more than $158 billion in statutory assets. Early growth came from working together with Farm Bureaus that sponsored the company. Today Nationwide is a Fortune 100 company that offers a full range of insurance and financial services across the country, including car, motorcycle, boat, homeowners, pet, farm, life and commercial insurance, as well as annuities and long-term care policies.

Rural Community Insurance Services offers an extensive line of coverage for today's producers. They are dedicated to the agriculture industry. They minimize financial risk by providing comprehensive insurance services, instant access to information growers and agents need to run a successful business and innovative tools that take advantage of the latest technology. Read the Non-Discrimination Policy.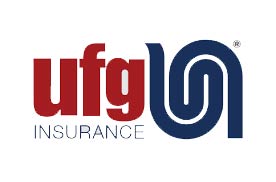 United Fire Group offers a full line of commercial insurance products to help protect your business. Don't make another sacrifice — create a Commercial Insurance program to meet the needs of your business.

Fast. Fair. Better. That's what customers can expect from Progressive Direct. Everything they do acknowledges the needs of busy customers who are cost-conscious and increasingly savvy about auto insurance and good service.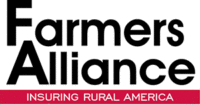 Farmers Alliance began in 1888 in the small, rural community of McPherson, Kansas. Started as a fire insurance company to share the mutual exposures of local farmers in the county, Farmers Alliance has grown to an organization that writes more than $250 million of premium across an eight-state region. Insurance products are oriented to a predominantly rural market, and more than 60% of the total business is written in the farm insurance area. Personal and Commercial insurance products are offered as well.

Chubb is the world's largest publicly traded P&C insurance company and the leading commercial lines insurer in the U.S. With operations in 54 countries and territories. Chubb writes replacement cost on any pivot regardless of age. Chubb has more than $200 billion in assets and reported $52.0 billion of gross premiums written in 2022. Chubb's core operating insurance companies maintain financial strength ratings of AA from Standard & Poor's and A++ from A.M. Best.

We began as the Rain and Hail Insurance Bureau back in 1919 as a leader in developing sound insurance programs. The first generation of Rain and Hail managers are still recognized as pioneers in the crop insurance industry. In addition to forming one of the nation's first risk management pools in 1919, they were largely responsible for establishing equitable adjusting and rating procedures. This is the groundwork of strength that led to the firm's 1981 reorganization as an employee-owned managing general agency. In 2010, Rain and Hail was acquired by Chubb, solidifying our financial strength.